WHY TRY OM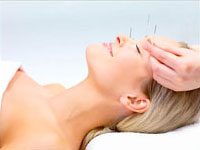 1.Nothing else is working.
2.If prefer natural treatment, rather than chemical (drug)therapy.
3.5,000 years of experience.
4.Little or no side-effects: First Do No Harm!
5.Goal is rebalance body to health, rather than suppress symptoms.
6.Amazing effectiveness of medicine.
7.Herbal formulas work without harm - 5000 long-term studies ingredients.
8.Experience of practitioner - over 10 years!
9.Inexpensive compared to surgery & drugs - financially and the toll on the body and spirit.
10.Whole body approach - the small cosmos of the body is all connected.
11.Oriental medicine knows connections western medicine just beginning to discover, and applies them each treatment for superior results.
12.Non-invasive.
13.It's worth the cost to feel good!
14.It works. It really does!!

People often come because nothing else can fix their problem. That means the problems are difficult. Often, OM can still help. The principle we work by is - First, do no harm. There are little side effects with the acupuncture or the herbal formulas, and they really work well. After the years of experience of blending herbs for the desired results, they should - it's 5000 years we're talking about!! Not something 20 years old-like "old" drugs. It really is worth the cost of treatment. Have a healthy body, and feel good again. Call today!