FAQ's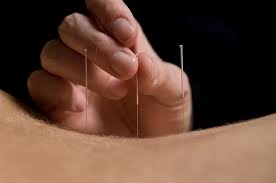 1. The Most Asked - Does It Hurt?

The acupuncture needles are typically not much thicker than a human hair. They are not like the needles used to draw blood or give shots. In some instances, you won't feel it at all. Other times, there may be a tingling, warmth, heaviness, or a pressure. At worst, it might feel like a mosquito bite. Most people find acupuncture very relaxing and actually fall asleep during treatments.

2.Does It Work?

Acupuncture works for approximately 80% of the people. Success may be lessening or elimination of the problem/pain, improved strengthen and stamina, and overall better quality of life. The World Health Organization lists over 40 conditions in which it recognizes acupunctures effectiveness. Common sense would tell us that acupuncture has to work. It has lasted as a medical treatment for thousands and thousands of years. If something doesn't work, you don't keep doing it, you quit and do something else.

3. How Does It Work?

The ancients observed that certain points of the body helped certain conditions. These were first taught from one generation to the next, and then written in books. The oldest book was written in 221 B.C. So acupuncture has been practiced for 2500 to 5000 years; no one is sure just how long. This ancient Oriental people were an agricultural society, so they described their theories of the body the way they saw the land. Heat, cold, dampness, dryness, and wind all made their effects known. The basic theory says that Qi (an energy force or life force) moves through the body in pathways called meridians. Any blockage of these pathways will cause problems (like a beaver building a dam in the river will cause problems). The goal of acupuncture is to clear any blockages and allow the pathways to flow free and full of Qi. Modern western medicine does not yet have the technology to observe these meridians with our current machines. Just as we once thought atoms were the smallest particles, with advance technology we have now seen the smaller particles that make up atoms. Whether or not we advance technologically to explain the theories of Eastern medicine in western medical terms, the fact remains that this is the oldest continually practiced medicine in the world. This is because it works. If it didn't work, it would not have lasted so long - we don't continue doing things that don't work - we change. This has remained essentially the same over all these centuries.

4. Is Acupuncture Safe?

When performed by a competently trained, licensed professional, acupuncture is extremely safe. The needles are prepackaged, disposable and sterile. They are used one time and then put into a medical hazardous waste container.

5. How Many Treatments Will I Need?

Acupuncture usually works best in a series of treatments. Acute problems may be resolved in 1 or 2 treatments. Chronic ones have been there a long time and typically take longer to resolve. Some degenerative conditions may take many treatments over a long time. Much depends on the person and the condition. Other therapies may be prescribed such as Oriental herbal medicine, dietary modifications, specific exercises or relaxation techniques.

6. How Did You Get Interested?

I first learned about acupuncture when I was about 12. I saw a program on TV and have been fascinated since. I've always preferred natural ways of doing things: foods, medicines, etc. This treatment method takes into account the whole person including physical, emotional, and spiritual. Even our ancient books talk about the emotional components of disease. The methods used to restore imbalances are minimally invasive (acupuncture) and use whole herbs - as nature gave them to us. The method does not attempt to improve on the natural substances by just using the active ingredients - but formulates mixtures of "the real thing", tried and tested over thousands of years. It really works and with very little or no side effects because of this.

7. How Do I Find An Acupuncturist?

Pennsylvania Board of Medicine has 2 licenses for acupuncture, L.O.M. and L.Ac. The LOM is licensed to practice both acupuncture and herbal medicine, whereas the LAc is only licensed to practice acupuncture. Prospective patients should ask about the training and experience of the practitioner. Nationally, the National Commission for the Certification of Acupuncture & Oriental Medicine (NCCAOM) certifies both acupuncturists and Oriental herbal practitioners.

8. What Conditions Are Treatable?


Diseases, symptoms or conditions for which acupuncture has been proved-through controlled trials-to be an effective treatment:


Adverse reactions to radiotherapy and/or chemotherapy
Allergic rhinitis (including hay fever)
Biliary colic
Depression (including depressive neurosis and depression following stroke)
Dysentery, acute bacillary
Dysmenorrhoea, primary
Epigastralgia, acute (in peptic ulcer, acute and chronic gastritis, and gastrospasm)
Facial pain (including craniomandibular disorders)
Headache
Hypertension, essential
Hypotension, primary
Induction of labour
Knee pain
Leukopenia
Low back pain
Malposition of fetus, correction of
Morning sickness
Nausea and vomiting
Neck pain
Pain in dentistry (including dental pain and temporomandibular dysfunction)
Periarthritis of shoulder
Postoperative pain
Renal colic
Rheumatoid arthritis
Sciatica
Sprain
Stroke
Tennis elbow


Diseases, symptoms or conditions for which the therapeutic effect of acupuncture has been shown but for which further proof is needed:


Abdominal pain (in acute gastroenteritis or due to gastrointestinal spasm)
Acne vulgaris
Alcohol dependence and detoxification
Bell's palsy
Bronchial asthma
Cancer pain
Cardiac neurosis
Cholecystitis, chronic, with acute exacerbation
Cholelithiasis
Competition stress syndrome
Craniocerebral injury, closed
Diabetes mellitus, non-insulin-dependent
Earache
Epidemic haemorrhagic fever
Epistaxis, simple (without generalized or local disease)
Eye pain due to subconjunctival injection
Female infertility
Facial spasm
Female urethral syndrome
Fibromyalgia and fasciitis
Gastrokinetic disturbance
Gouty arthritis
Hepatitis B virus carrier status
Herpes zoster (human (alpha) herpesvirus 3)
Hyperlipaemia
Hypo-ovarianism
Insomnia
Labour pain
Lactation, deficiency
Male sexual dysfunction, non-organic
Ménière's disease
Neuralgia, post-herpetic
Neurodermatitis
Obesity
Opium, cocaine and heroin dependence
Osteoarthritis
Pain due to endoscopic examination
Pain in thromboangiitis obliterans
Polycystic ovary syndrome (Stein-Leventhal syndrome)
Postextubation in children
Postoperative convalescence
Premenstrual syndrome
Prostatitis, chronic
Pruritus
Radicular and pseudoradicular pain syndrome
Raynaud syndrome, primary
Recurrent lower urinary-tract infection
Reflex sympathetic dystrophy
Retention of urine, traumatic
Schizophrenia
Sialism, drug-induced
Sj'gren syndrome
Sore throat (including tonsillitis)
Spine pain, acute
Stiff neck
Temporomandibular joint dysfunction
Tietze syndrome
Tobacco dependence
Tourette syndrome
Ulcerative colitis, chronic
Urolithiasis
Vascular dementia
Whooping cough (pertussis)


Diseases, symptoms or conditions for which there are only individual controlled trials reporting some therapeutic effects, but for which acupuncture is worth trying because treatment by conventional and other therapies is difficult:


Chloasma
Choroidopathy, central serous
Colour blindness
Deafness
Hypophrenia
Irritable colon syndrome
Neuropathic bladder in spinal cord injury
Pulmonary heart disease, chronic
Small airway obstruction


Diseases, symptoms or conditions for which acupuncture may be tried provided the practitioner has special modern medical knowledge and adequate monitoring equipment:


Breathlessness in chronic obstructive pulmonary disease
Coma
Convulsions in infants
Coronary heart disease (angina pectoris)
Diarrhoea in infants and young children
Encephalitis, viral, in children, late stage
Paralysis, progressive bulbar and pseudobulbar


*World Health Organization 2010