NEW PATIENTS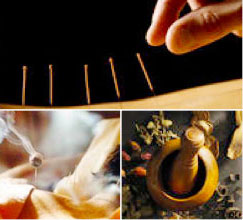 Please print, complete the "Medical History" and "Consent for Treatment" forms, and bring to your appointment.
If you have any questions or need assistance in completing the forms please feel free to contact me at: Telephone: (814) 677-3062 or Email:
acupuncturing@hotmail.com
Please read the HIPAA Privacy Policy
Please contact the office to schedule an appointment
Please eat something before your appointments.
Both the phone numbers ring in to both offices, so only need to call or leave message at one of them.
Thank you for choosing Neely Acupuncture & Herbal Works!